24/7 Quick
Tow Truck Service

in San Antonio
Top Rated Local Towing Service
Mission Wrecker Service provides a wide variety of 24 hour towing and roadside assistance services. When you choose us as your local tow truck company, you're choosing five star customer service, quick response times, and quality towing.
Call us today and experience the difference
Why is Mission Wrecker Service the best local towing company near you?
Ask our customers!
Not sure what to do to get a tow truck near you? Getting quick towing services is as easy as 1-2-3 with Mission Wrecker Service!
Call 210-341-0333! Our in-house dispatch center operates 24 hours a day, 7 days a week, 365 days a year. That means we will always answer your call and you won't have to worry about getting an answering machine!
Our trained operators know what questions to ask you to ensure that the right team is by your side in no time!
You'll receive an accurate ETA for your tow truck's arrival time!
Getting a tow doesn't need to be a stressful experience. Let the team at Mission Wrecker Service prove that to you! If you need a tow in Houston, San Antonio, or Converse, call Mission Wrecker!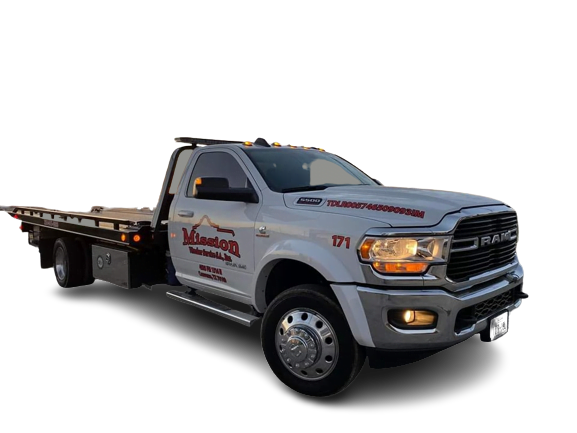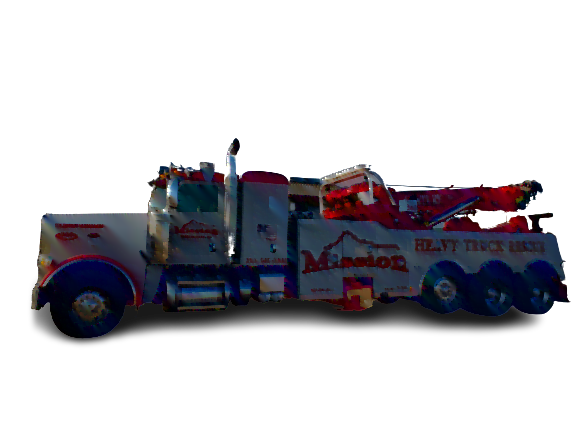 Tractor Trailer Towing - Lower your downtime with Mission Wrecker Service
When it comes to heavy duty towing, Mission Wrecker Service does it all! We've made it so that you don't have to call several companies for your heavy towing, transportation, and recovery needs. All you have to do is call Mission Wrecker. One number. One point of contact. All the services you need!
Heavy Duty Towing
Heavy Duty Recovery
Heavy Equipment Hauling
Load Shift Correction
Load Swaps
Load Transfers
Semi Truck Decking and Undecking
Corporate Towing