Expert Local Crane Service in San Antonio, TX
Mission Wrecker is San Antonio's trusted professional crane company, offering various mobile crane services. With a focus on safety and efficiency, we pride ourselves on being the area's reliable choice for professional crane services to meet the needs of various industries and projects.
Clear communication and collaboration with our clients are deeply ingrained in the ethos of our entire crew. Throughout the entire process, starting from the initial consultation until the project's completion, our team maintains a close working relationship with you. We aim to guarantee the fulfillment of project requirements while going above and beyond your expectations.
Whether a small-scale project or a large-scale operation, Mission Wrecker has the expertise, equipment, and dedication to deliver reliable and efficient solutions for all lifting and moving needs. Contact us today to learn about securing an expert local crane service in San Antonio, Texas, and surrounding areas.
To learn more about our 24/7 Mobile Crane Service and to speak to a member of our team, call us at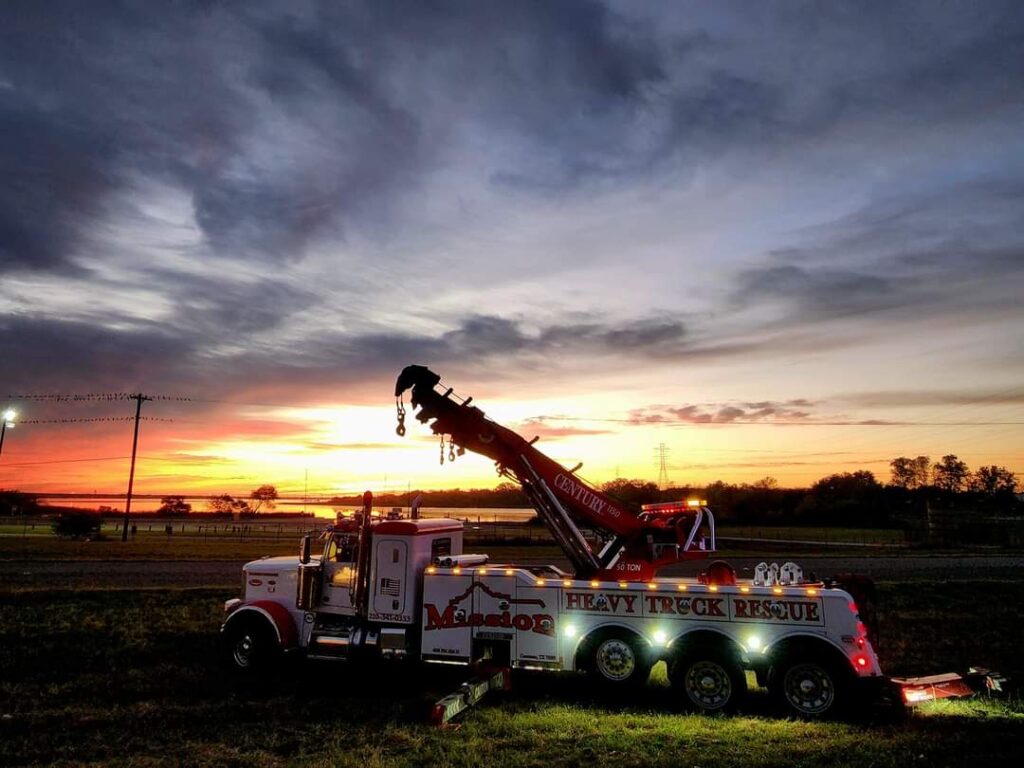 Safe Crane Service Near Me
Safety reigns supreme at Mission Wrecker, landing at the front and center of our operations. As a respected professional crane company, we meticulously observe all safety protocols and regulations. Our steadfast dedication to safeguarding the welfare of our staff, clients, and the environment remains a primary focus throughout every lifting operation upon which we embark.
If you are looking for a safe crane service near you in San Antonio, TX, Mission Wrecker is a reliable choice. Our team adheres to strict safety standards, using state-of-the-art equipment and techniques to minimize risks and prevent accidents.  
Trained professionals and well-maintained cranes guarantee a safe and efficient lifting experience. See how our strong reputation for providing local crane services in San Antonio has helped us build long-lasting relationships with clients in a multitude of industries.
Need Emergency Roadside Assistance? Call us today!
Professional Crane Company
Mission Wrecker offers a comprehensive range of mobile crane services in San Antonio, TX. With a focus on safety, professionalism, and efficiency, we are a trusted choice for local businesses and industries requiring reliable crane services. From assistance with heavy equipment lifting or emergency crane services, Mission Wrecker is equipped to meet your needs:
HVAC Hoisting
HVAC Delivery
Rigging Service
Heavy Duty Recovery of Specialized Equipment
Heavy Duty Recovery of Construction Equipment
Heavy Duty Recovery of Farm Equipment
Cargo Load Shifts
Cargo Load Swaps
Lumber Lifting
Construction Material Placement
Overturned Trailer Recovery
Undecking Trucks and Semis
Precast Concrete Placement
Landscaping Material Placement
Trailer Stacking and Unstacking
24/7 Emergency Service Line
And more!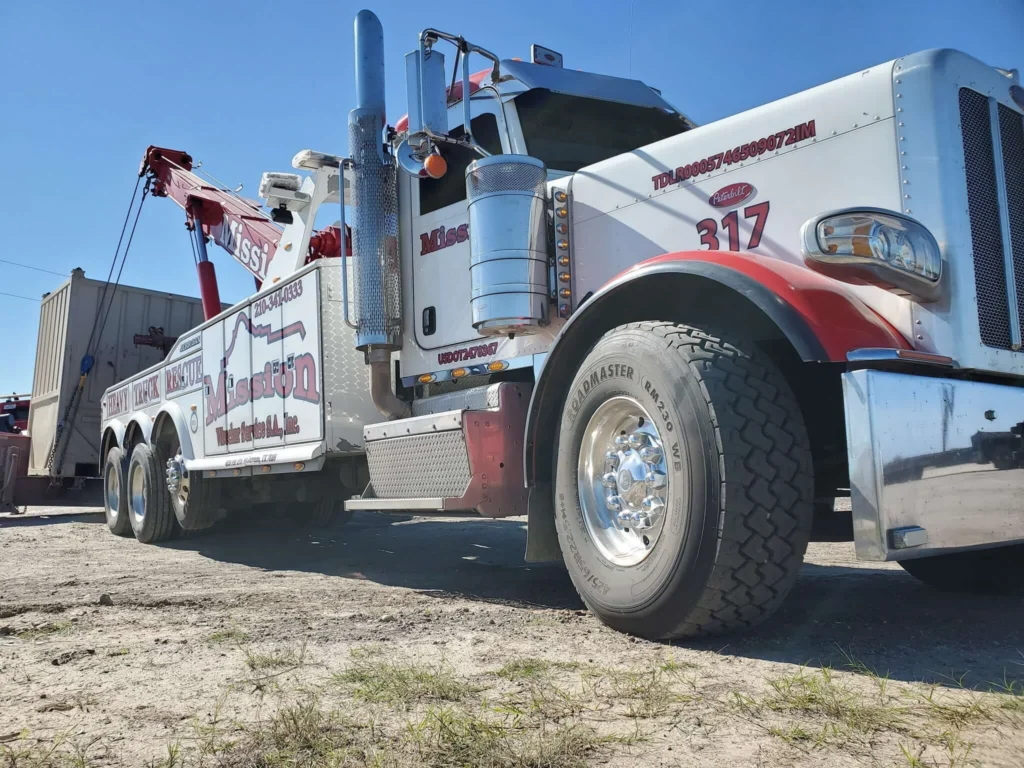 Mission Wrecker's crane services are versatile and can be tailored to meet the specific requirements of each project. Whether it's lifting heavy machinery, relocating construction materials, or assisting with building maintenance, our skilled operators and well-maintained cranes can handle a wide range of tasks. Mobile crane services offered by Mission Wrecker include: