24/7
Tow Truck

Service in Houston, TX
Towing Services & Roadside Assistance in Houston, TX
Mission Wrecker is the trusted choice for drivers in Houston, TX and surrounding areas. No job is too big or difficult for Mission Wrecker! We have a state-of-the-art fleet of tow trucks, wreckers, boom rotators, forklifts, and other equipment. Our highly trained operators have the hands-on experience to efficiently provide the following tow truck services.
No job is too difficult for Mission Wrecker!
What People Say About Mission Wrecker
As an organization that puts people first, Mission Wrecker has a loyal customer base. These are among the kind words everyday people have to say about our towing company.
Houston Towing Service - Your Local Houston Towing Company
There's no need to run an online search for "tow truck near me." If you live, work, or need towing services near Houston, Mission Wrecker is the local towing company. Mission Wrecker has been the leading towing company in the Houston area and surrounding suburbs for more than 20 years.
We provide an expansive list of towing services 24/7 and 365 days a year. Our certified operators provide roadside assistance and emergency towing with a courteous and professional attitude. By hiring the best of the best, Mission Wrecker remains the go-to resource when someone needs a quick tow truck for any type of vehicle.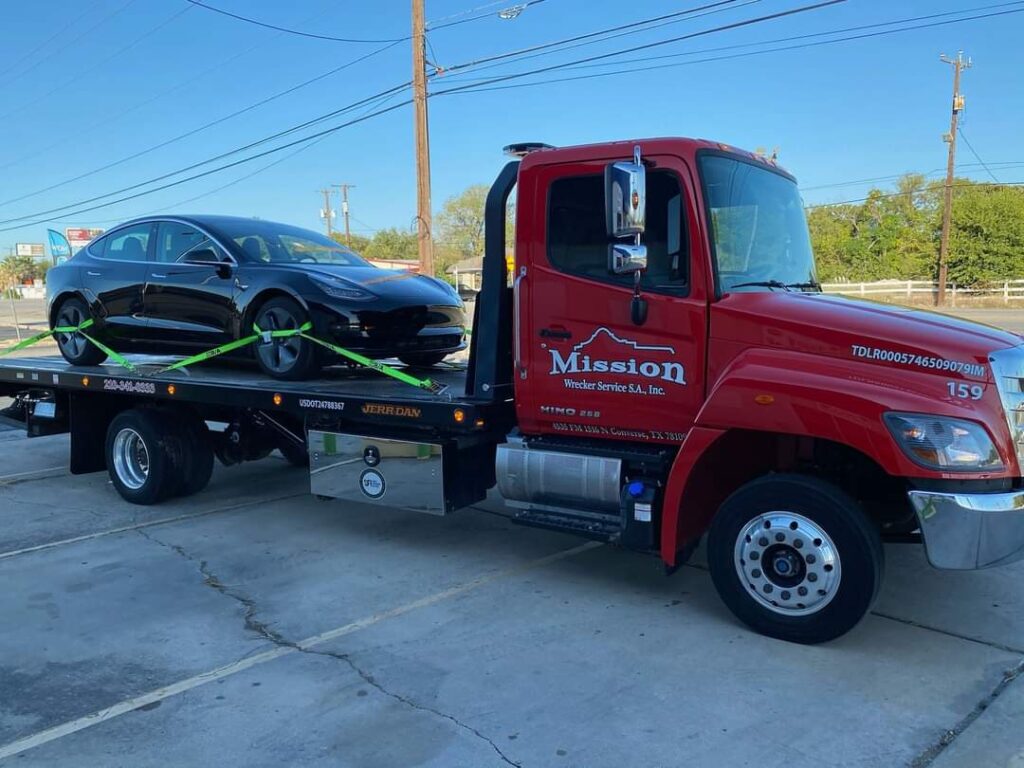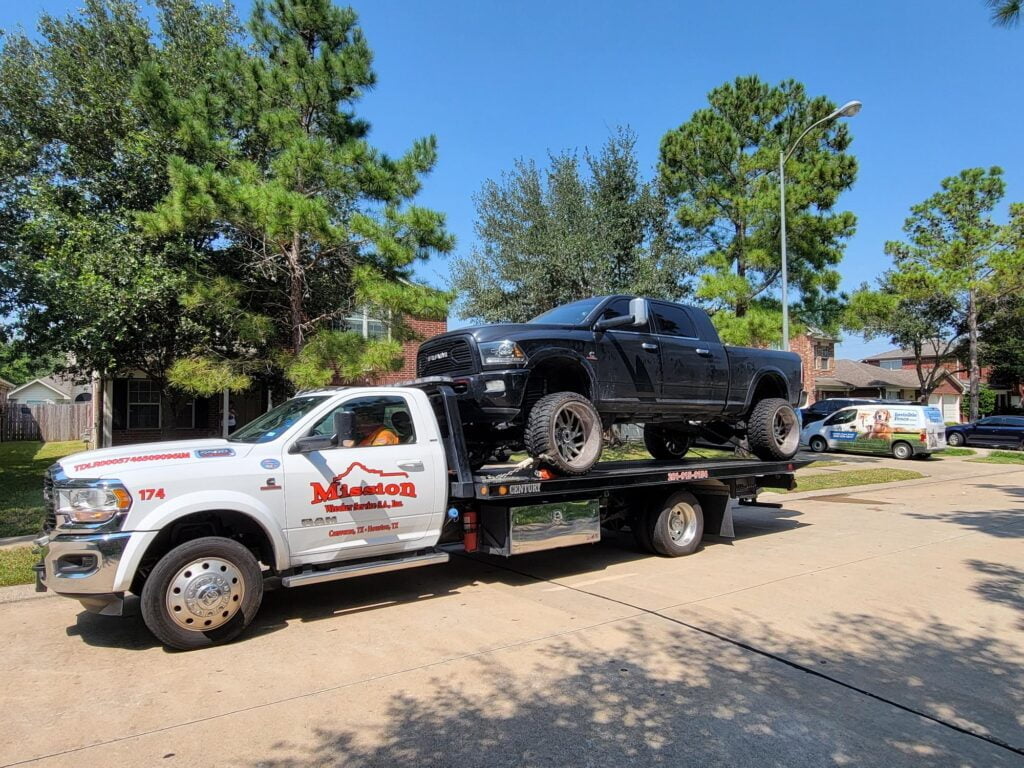 Do You Need a Quick Tow Truck in Houston, TX?
It's important to call a towing company that can handle any type of emergency or roadside assistance. If you need a quick tow in the Houston, TX, area, Mission Wrecker is the go-to solution.
Why Should I Choose Mission Wrecker as my Tow Truck Company?
There are three reasons to choose Mission Wrecker as your preferred tow truck company — reliability, safety, and ability. Mission Wrecker delivers prompt, reliable services day or night. Our certified professionals put customer and vehicle safety first. And we are a towing company that can handle any emergency.
Mission Wrecker adheres to and is regulated by the standards of the Texas Department of Licensing and Regulation, which requires towing companies to be licensed and insured. This ensures that the towing company meets certain standards of safety and quality, and provides protection for the vehicle being towed.
Choosing a reliable towing company is essential to ensure the safety and security of your vehicle during the towing process. Mission Wrecker's trained and experienced professionals know how to handle different types of vehicles and situations with care and precision. Allow our crew to safely tow your vehicle without causing any further damage!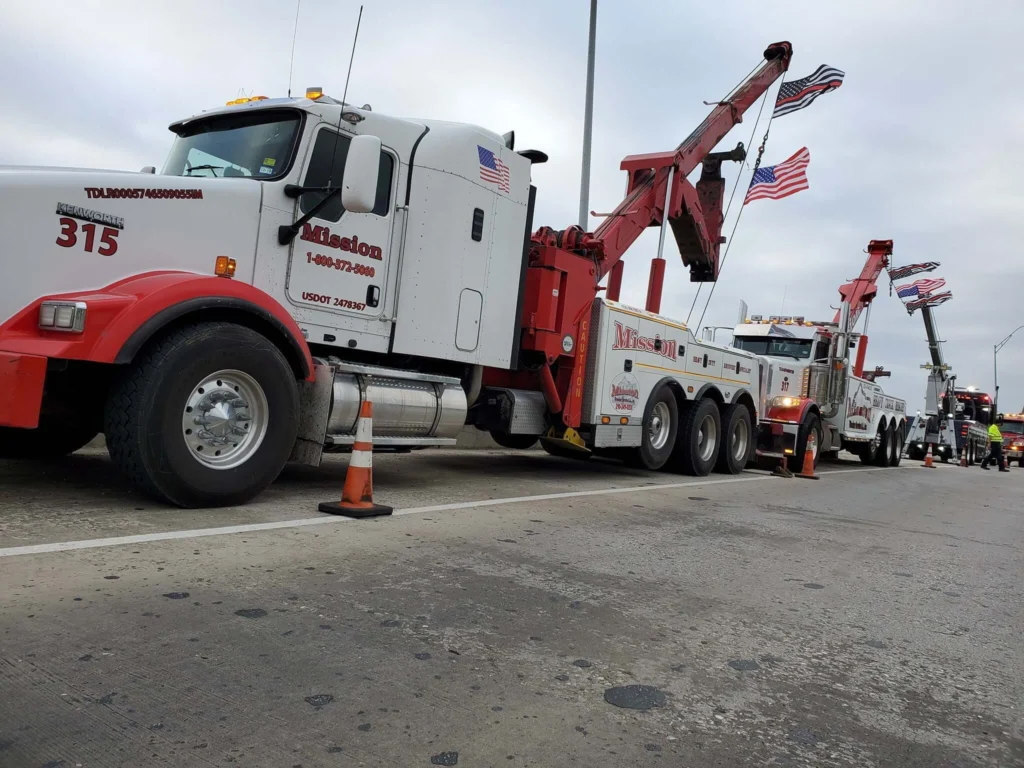 HEAVY TOWING SERVICE AREA
Mission Wrecker provides a 24 hour heavy tow truck service to Houston, as well as the surrounding communities.
Aldine
Alvin
Angleton
Arcola
Atascocita
Barrett
Baytown
Beasley
Bellaire
Binker
Black Oak
Bunker Hill Village
Cartwright
Channelview
Cinco Ranch
Clearwater
Cleveland
Cloverleaf
Clute
Coke
Como
Conroe
Crosby
Cumings
Cut and Shoot
Cypress
Deer Park
Dickinson
East Claney
East Point
El Lago
Fairchilds
Fifth Street
Four Corners
Freeport
Fresno
Friendswood
Fulshear
Galena Park
Gilbreth
Greenpond
Grubbe
Humble
Jacinto City
Katy
La Marque
Richmond
Santa Fe
Seabrook
South Houston
Stafford
Tomball
Webster
West University Place