Houston

Heavy Duty Towing Services
OUTSTANDING SERVICE, OUTSTANDING RESULTS.
24/7 Heavy Towing Houston, TX
Mission Wrecker is proud to be a leader in the Houston heavy duty towing industry. Our success can be attributed to our strong work ethic, professionalism, and reliability. You don't want to be juggling between heavy duty towing companies. That is why Mission Wrecker aims to provide the solution to all of your heavy towing needs.
From recoveries and tows, to load shifts and semi truck undecking, we do it all. Not only that, but we offer our heavy towing services 24 hours a day, 7 days a week, 365 days a year! With our 24 hour service, you'll be able to limit your fleet's downtime and keep on schedule.
Contact us now to learn more about our heavy duty towing service in Houston, TX.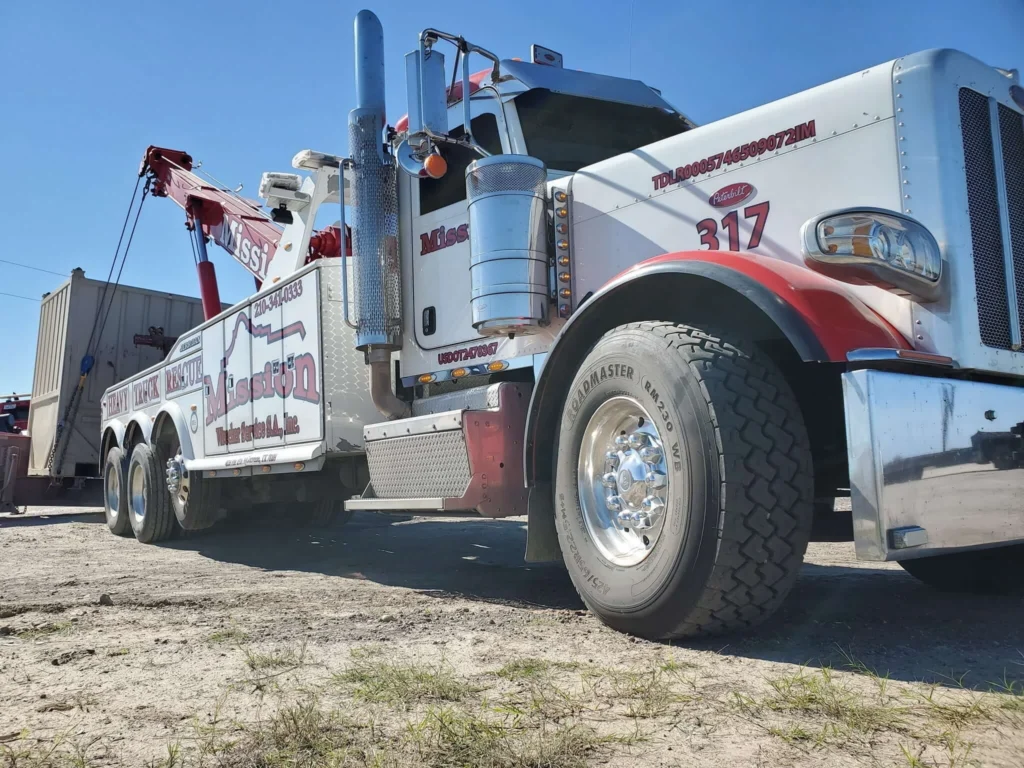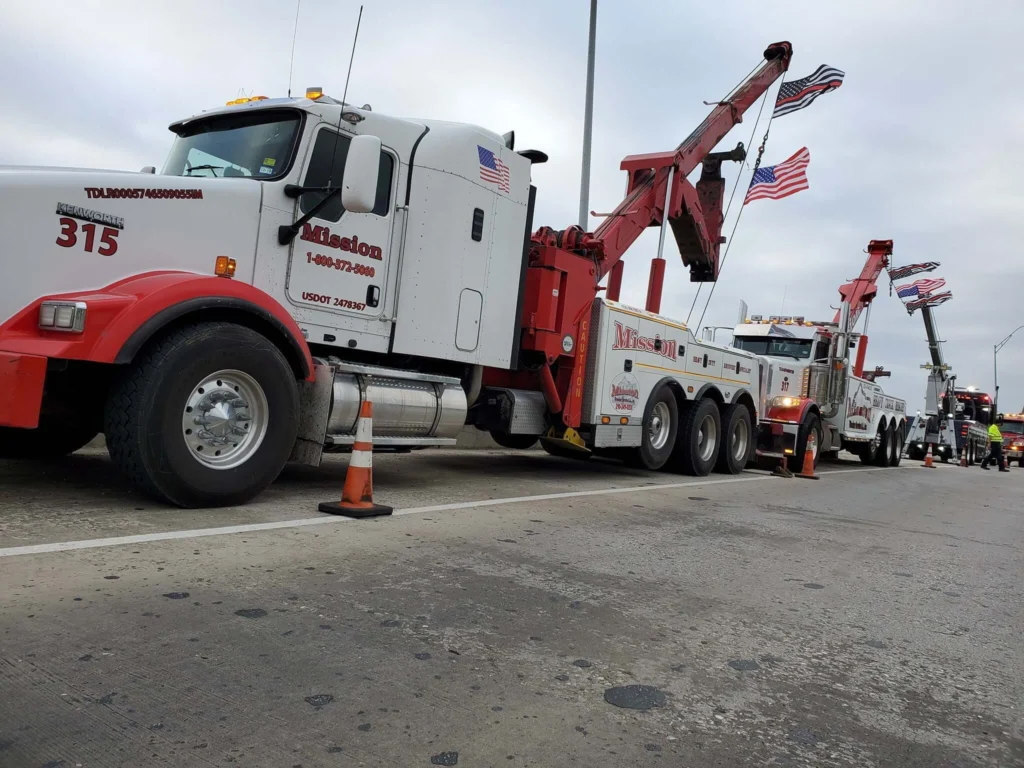 We are the #1 Houston Heavy Towing Company
As the Houston heavy towing leader, we put our reputation on the line every time we respond to an emergency. We send fully equipped tow trucks to handle difficult situations. Our team is prepared to go above and beyond to ensure your heavy duty vehicle is safely transported.
Should an unexpected breakdown or collision occur, you can contact Mission Wrecker. We are the best towing company offering heavy duty towing services in the Houston area.
Need a Quick Tow Truck in Houston?
Professionals operating commercial motor vehicles lose money every minute their big rig is sidelined. As an experienced Houston heavy towing company, we understand a quick tow to the shop reduces your losses. Our on-call drivers provide expedient roadside assistance and towing.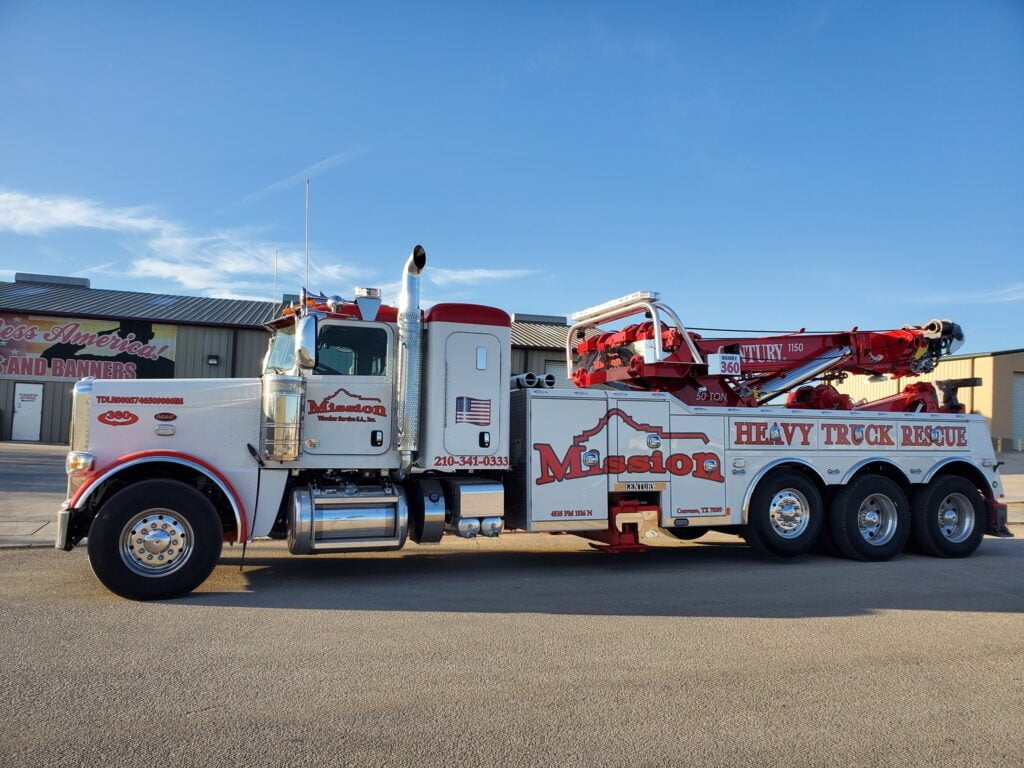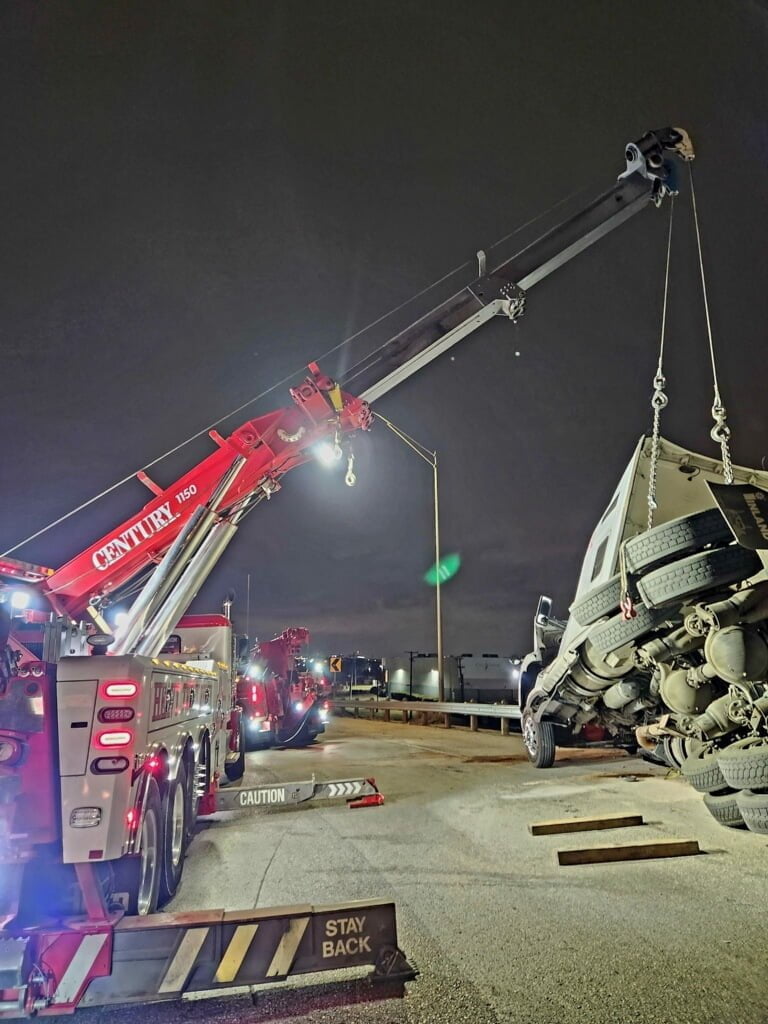 Heavy Duty Towing Services in Houston
Mission Wrecker continues to grow the fleet and onboard the latest technologies to handle any emergency and recover every vehicle. Our dispatch center stays in contact by texting updated arrival times. When an Mission Wrecker tow truck operator is called to the scene, commercial vehicle operators have access to the following heavy duty towing services in Houston.
Heavy Duty Winching Services
Heavy Duty Snow Recovery
Heavy Duty Mud Recovery
Underwater Retrieval
Burnt Vehicle Recovery
Off-Road Recovery and Towing
Sunken Semi Trailer Lifting
Off-Road Semi Truck Recovery
Bus, RV, Camper Towing and Recovery
ConstructiMission Wrecker and Extractions
Plenty of towing operations are equipped to pull passenger vehicles to a repair shop. We're the Houston heavy duty towing professionals with the experience to handle any situation.
Heavy Duty Towing Services in Houston
There's no need to spend your valuable time resolving the logistical issues surrounding heavy equipment towing in Houston. Mission Wrecker can seamlessly handle all your transportation needs. We transport equipment that includes the following.
Construction Equipment
Farming Equipment
Storage Containers
Excavators
Forklifts
Bulldozers
Scissor Lifts
Rather than attempt to navigate the thick traffic and uneven roads surrounding Houston, call our customer solution center and get a reliable equipment towing quote today.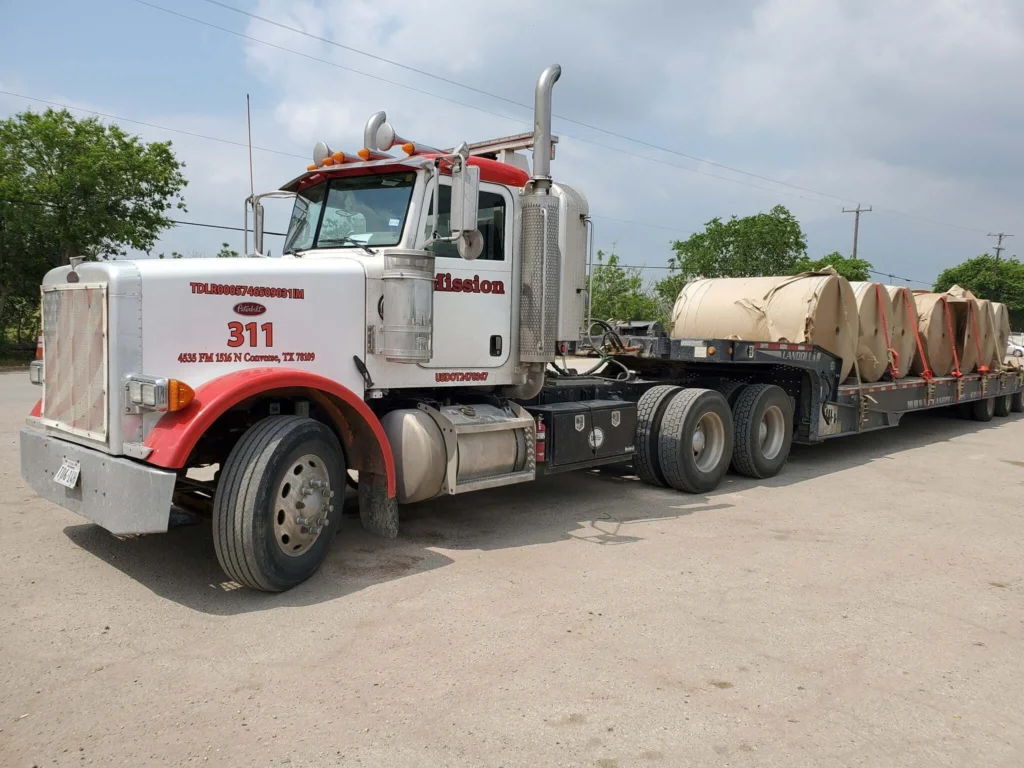 Our Houston cargo services provide material support for commercial motor vehicles that need cargo-related services. While you're waiting for another rig to arrive, Mission Wrecker dispatches the personnel and provides the following.
Load Transfer
Load Swaps
Cargo Off-Loading
Cargo Hauling
Forklift Service
The benefit of calling an experienced organization to handle cargo and towing services is the most cost-effective and safest way to overcome a roadside incident.
Heavy Duty Winching Services and Ditch Pull Outs in Houston
When a heavy duty commercial vehicle goes off the road, it's critical to work with an experienced winching organization. The experience our winch operators have accumulated allows them to navigate the terrain and avoid unnecessary damage when extricating your vehicle.