OUTSTANDING SERVICE, OUTSTANDING RESULTS.
Heavy Duty Recovery Services in Houston, Houston & Surrounding Areas
No one anticipates a tractor-trailer accident or equipment toppling at a job site. But when these disasters happen, it's crucial to contact a heavy duty recovery operation that can right commercial motor vehicles and machinery. Mission Wrecker is a heavy recovery company with the people, expertise, and determination to get the job done.
Mission Wrecker brings decades of heavy recovery services experience to every scene. When a semi-truck runs off the highway or a bulldozer gets bogged down, we're the trusted heavy duty recovery services organization in Houston and surrounding TX areas for a reason. We provide cost-effective solutions under disastrous circumstances.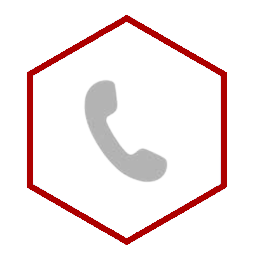 To learn more about our 24/7 Heavy Recovery Service and to speak to a member of our team, call us at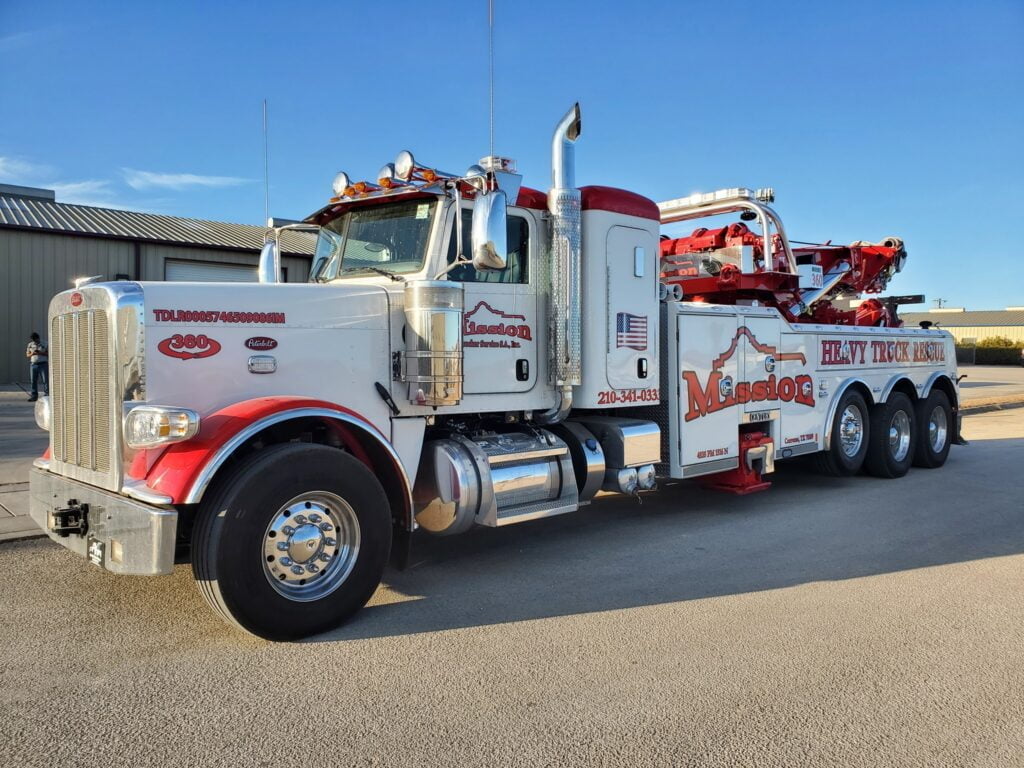 Every recovery project presents a unique challenge due to the size, weight, and type of asset. The terrain also plays a significant role in successfully extricating the item. That's why it's essential to work with a heavy recovery services operation that has the proper equipment and problem solvers on its team. Mission Wrecker is ready to dispatch wreckers, forklifts, and a 50-ton rotating boom to secure your property.
Cargo Load Shifts, Load Swaps and Transfers
Using reliable equipment and the latest technology, we provide dependable cargo services. The forklifts, winches, and hoisting machinery we use can correct loads without offloading. We also deploy a state-of-the-art fleet of wreckers, rotators, trailers, equipment carriers, and tow trucks to ensure your load gets where it's going.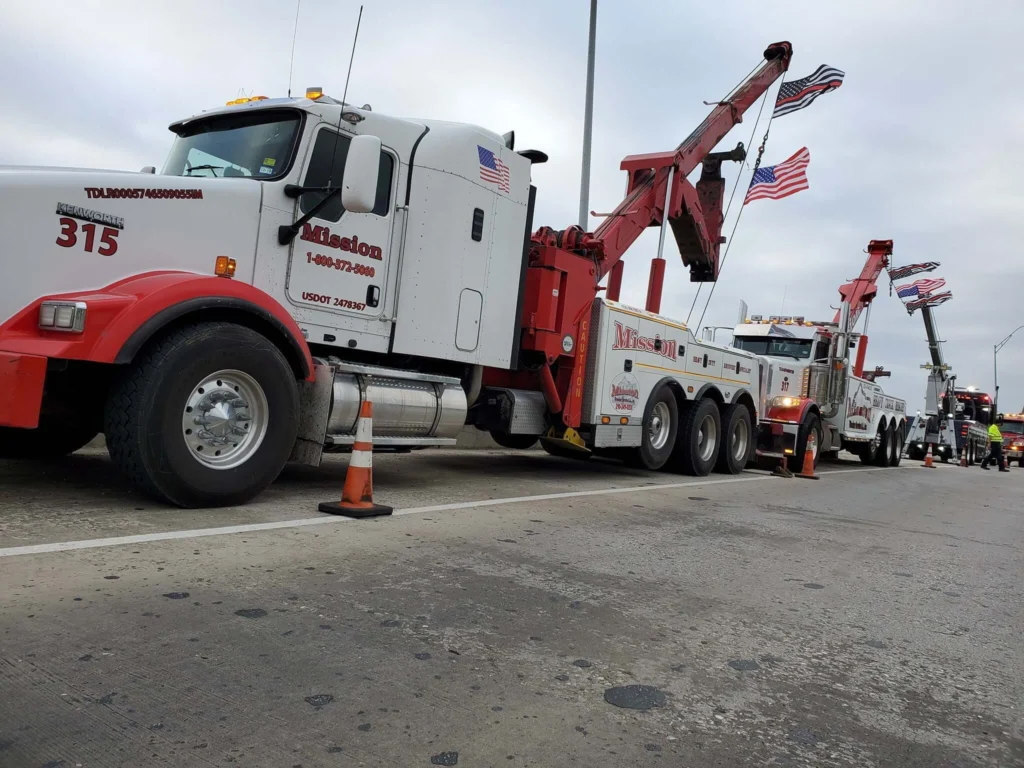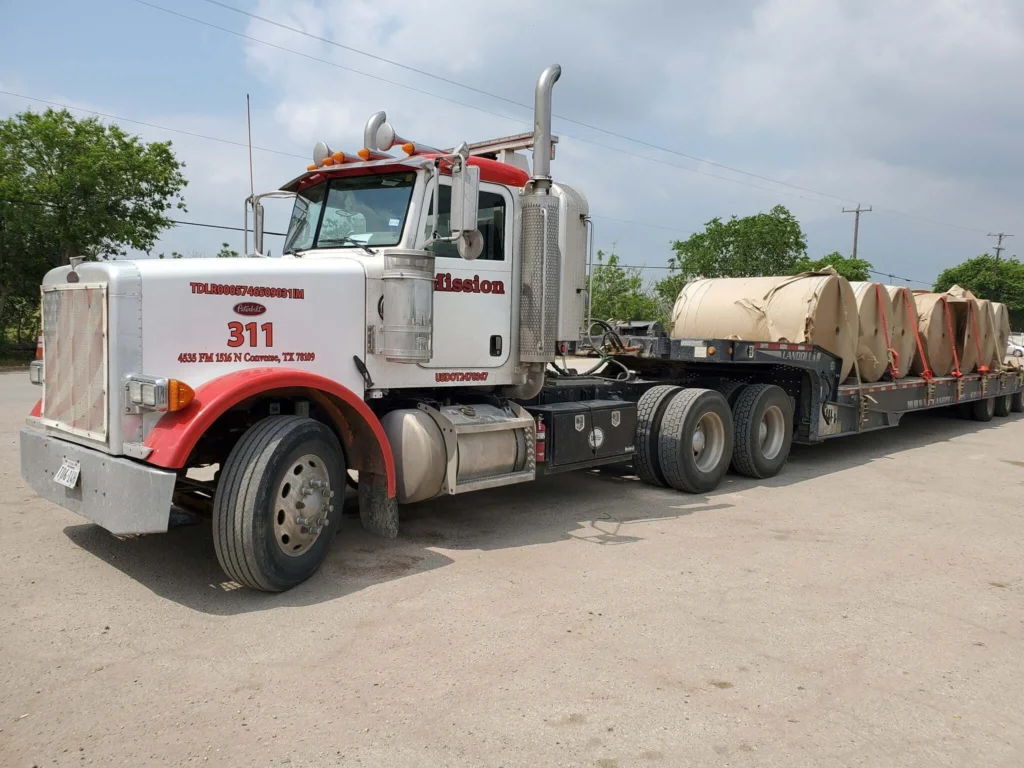 Heavy Equipment Hauling - Construction Equipment Towing
Mission Wrecker is the #1 choice for heavy equipment hauling and equipment towing in Houston and the surrounding communities. We onboard the best operators in the region to ensure every company's equipment is transported safely and cost-effectively. Our company is certified through the Texas Department of Licensing and Regulation and all of our technicians receive the training required to implement the following solutions.
Leaning and Sinking Trailers
Off-Road Winching
Trailer Roll-Overs
Trailer Uprighting
Jackknife Trailers
Reefer Lifting
Trailer Lifting
Leaning and Sinking Trailers
When a trailer is positioned on unstable or wet ground, recovery delays could result in damaged cargo and other losses. Mission Wrecker is ready to send a wrecker and 50-ton rotator boom to recover your trailer and cargo. We handle:
Off-Road Winching
Trailer Roll-Overs
Trailer Uprighting
Jackknife Trailers
Reefer Lifting
Trailer Lifting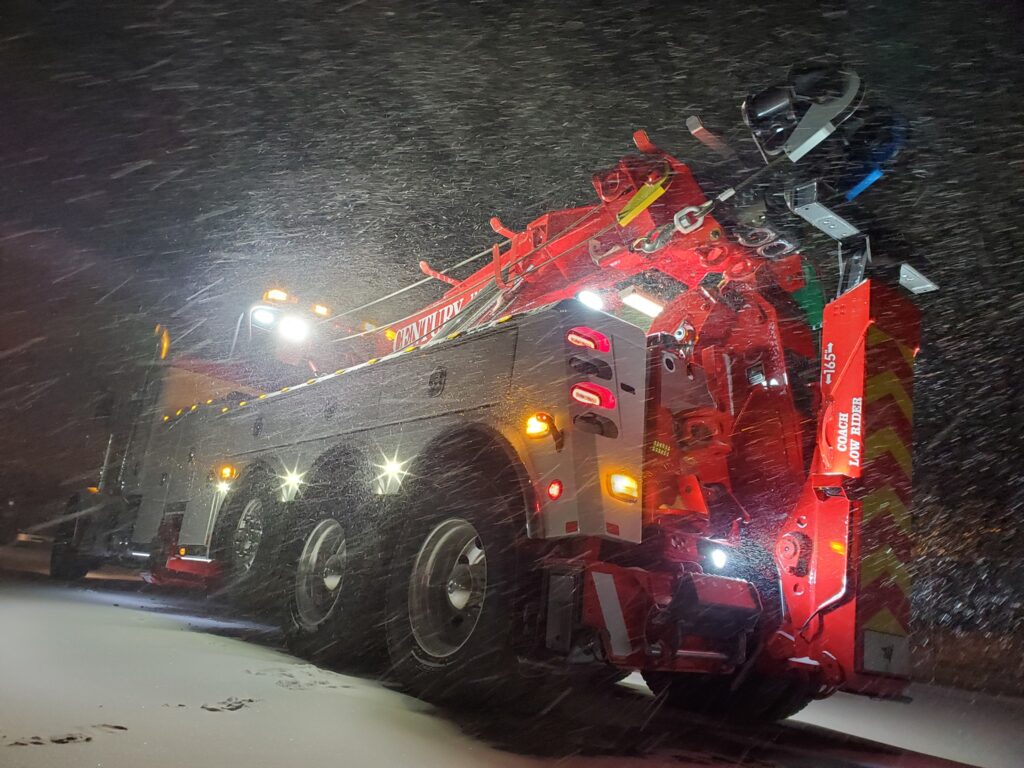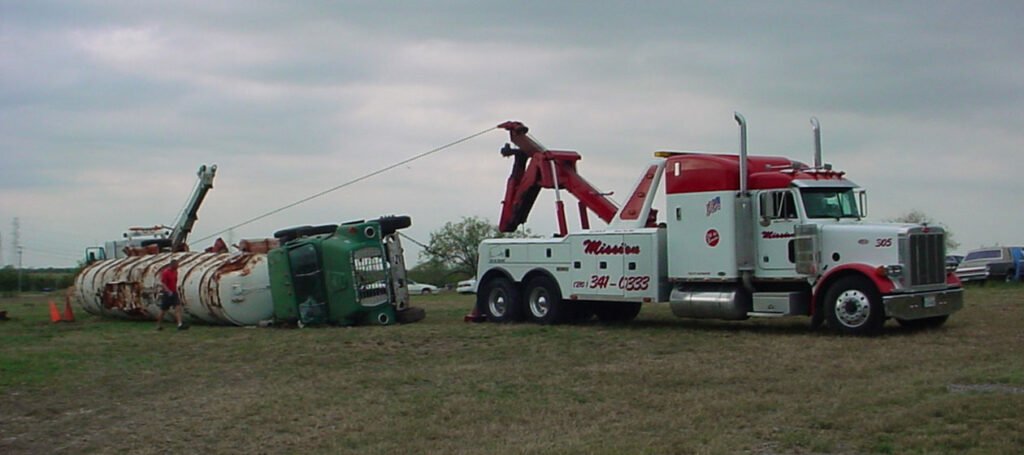 Heavy Duty Winching Services and Ditch Pull Outs
When a commercial motor vehicle accident leaves a big rig, RV, or construction equipment in a roadside ditch, it's imperative that you call an experienced heavy duty towing organization. Recovering your vehicle or recreation property may call for the use of specialized equipment. We have a fleet of wreckers with winches, forklifts, and a boom rotator that can lift and secure any type of machinery. These are winching and recovery services our specialists provide under difficult conditions.
Jackknife Trucks
Off Road Winching Services
Underwater Recovery Services
RV and Bus Winching Service
Semi Truck Winching Service
Low Bridge Semi
Recovery Service
Sunken Tractor Trailer Lifting
AFFORDABLE FORKLIFT SERVICE AND CARGO RECOVERY
The need to secure forklift and cargo services doesn't have to be prohibitive. The team at Mission Wrecker understands these expenses are often incurred during challenging times. That's why we provide the most cost-effective forklift services and cargo recovery solutions possible.
Forklift Service
Bobcat Service
Cargo-Load Swaps
Loading Dock
Cargo Hauling
Cargo Storage
Pallet Jack Service
Steel Coils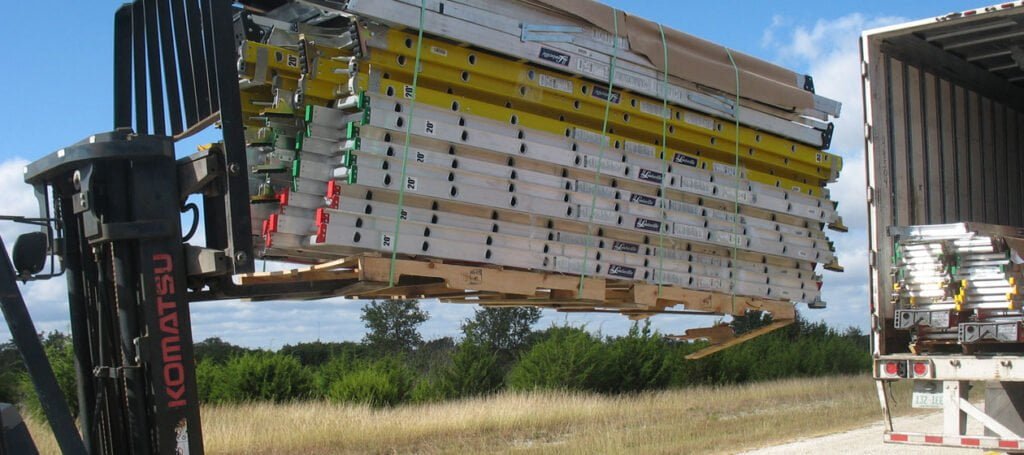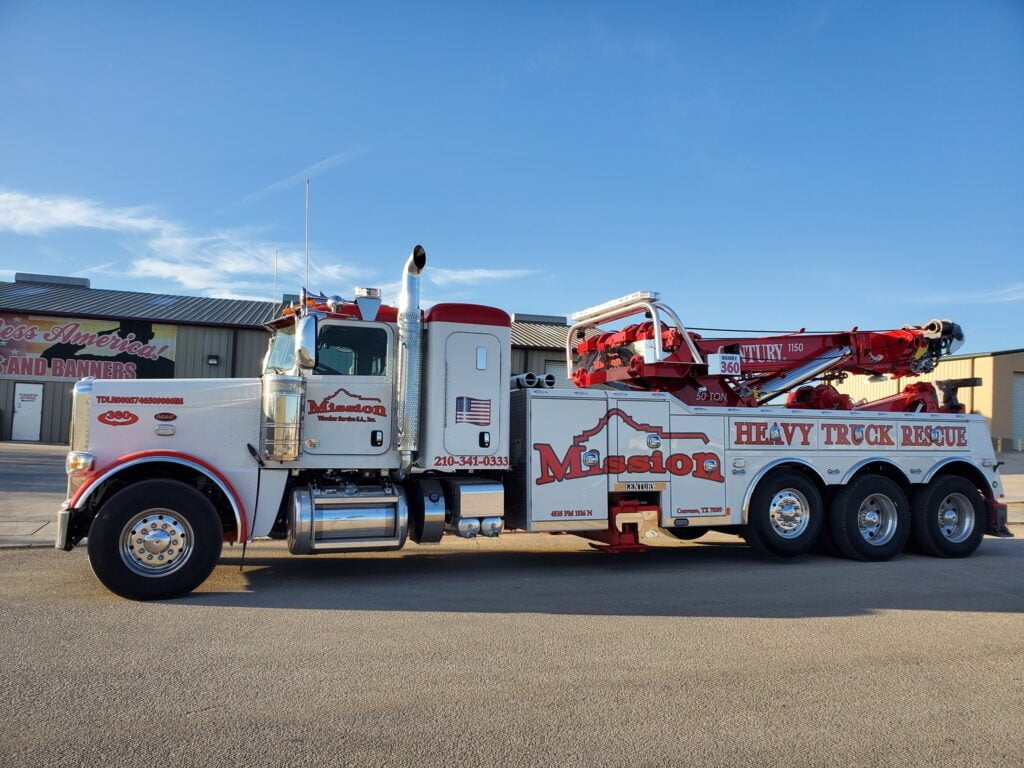 HEAVY EQUIPMENT & MACHINE RECOVERY
Regardless of the size, circumstances, or adversity that needs to be overcome, we'll get your equipment, machinery, or heavy duty commercial motor vehicle where it needs to go. These are among the many assets we recover for companies every day.
Dump Trucks
Bucket Trucks
Boom Trucks or Lift
Farming Equipment
Tractors
Construction equipment
Heavy Machines
Heavy Duty Towing Services
50 Ton Rotator Service
Big Rig Tows
Heavy Off Road Winching
Truck Roll Overs and Wrecks
Cargo Recovery and Cargo Transport
Cargo Transfers
Heavy Load Shifting
Road Tractor Swap-outs
Leaning Trailers
Forklift Service
Towing and Recovery
Mobile Loading Dock
Decking and Undecking
Heavy Duty Winching and Recovery Service Area
If you've been involved in an accident or need heavy duty equipment recovery services in the following areas, contact Mission Wrecker.
77002
77003
77004
77005
77006
77007
77008
77009
77010
77011
77012
77013
77014
77015
77016
77017
77018
77019
77020
77021
77022
77023
77024
77025
77026
77027
77028
77029
77030
77031
77032
77033
77034
77035
77036
77037
77038
77039
77040
77041
77042
77043
77044
77045
77046
77047
77048
77049
77050
77051
77053
77054
77055
77056
77057
77058
77059
77060
77061
77062
77063
77064
77065
77066
77067
77068
77069
77070
77071
77072
77073
77074
77075
77076
77077
77078
77079
77080
77082
77083
77084
77085
77086
77087
77088
77089
77090
77092
77093
77094
77095
77096
77098
77099
77301
77302
77303
77304
77306
77316
77318
77327
77328
77336
77338
77339
77345
77346
77354
77355
77356
77357
77362
77365
77372
77373
77375
77377
77378
77379
77380
77381
77382
77384
77385
77386
77388
77389
77396
77401
77406
77423
77429
77430
77433
77441
77447
77449
77450
77459
77461
77469
77471
77477
77478
77479
77480
77484
77486
77489
77492
77493
77494
77498
77502
77503
77504
77505
77510
77511
77515
77517
77520
77521
77530
77531
77532
77533
77534
77535
77536
77539
77541
77545
77546
77550
77551
77554
77562
77563
77565
77566
77568
77571
77573
77575
77578
77581
77583
77584
77586
77587
77590
77591
77598
77617
77650
77004
77005
77006
77007
77008
77009