OUTSTANDING SERVICE, OUTSTANDING RESULTS.
Vehicle Towing Services in Houston TX
Mission Wrecker enjoys a reputation as the #1 emergency towing services company in Houston, TX, and surrounding areas. With years of emergency towing and assistance experience, we've built a diverse fleet of trucks and equipment. The certified emergency towing specialists that respond to your breakdown have the latest technology and expertise to get your vehicle running. That's why people make Mission Wrecker their preferred choice.
When you call for emergency towing services or roadside assistance, our dispatchers send an on-call technician 24/7. Then they send you a text message, letting you know the ETA of the tow truck and roadside services professional.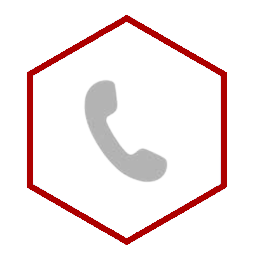 To learn more about our 24/7 Emergency Towing Services and to speak to a member of our team, call us at
One of the primary reasons Mission Wrecker is the trusted, go-to resource for all tow truck services is the ability to handle any job, large or small. Our diverse fleet of wreckers, tow trucks, forklifts, and a rotator with a 50-ton capacity allows us to accomplish the following: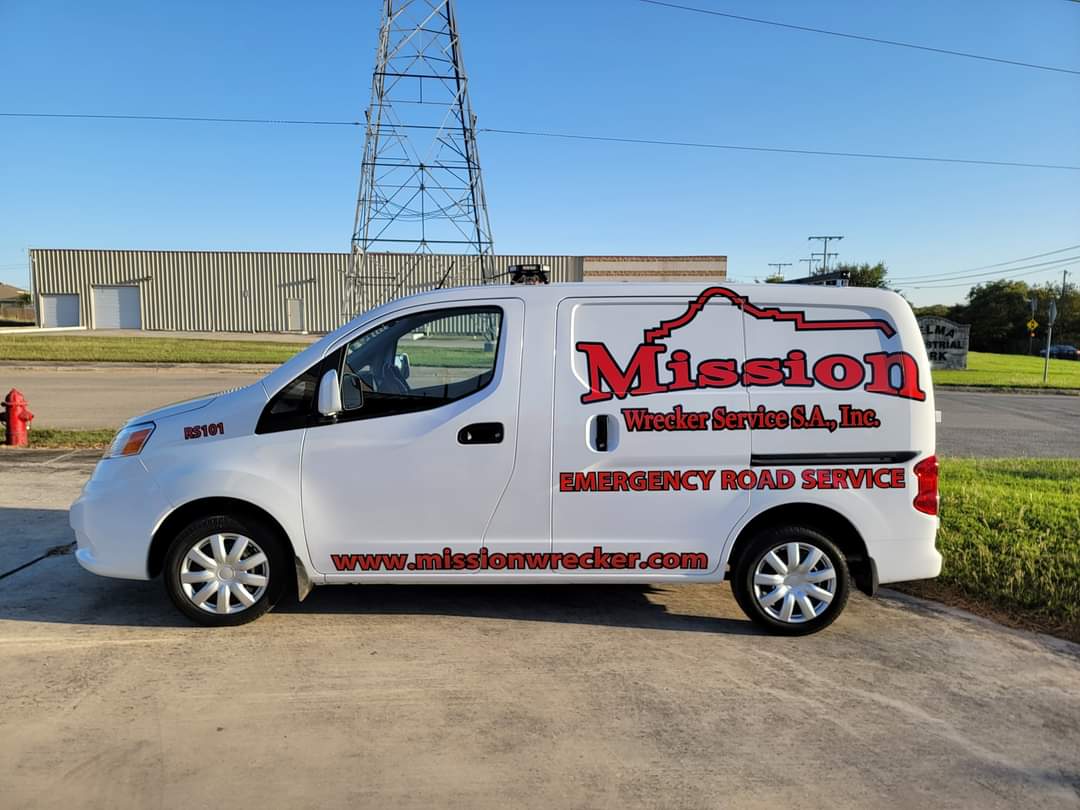 Whether your vehicle needs tire repair, a jumpstart, or a fuel delivery, our operators are on standby.
Medium duty trucks and vehicles can be transported to a repair facility, day or night.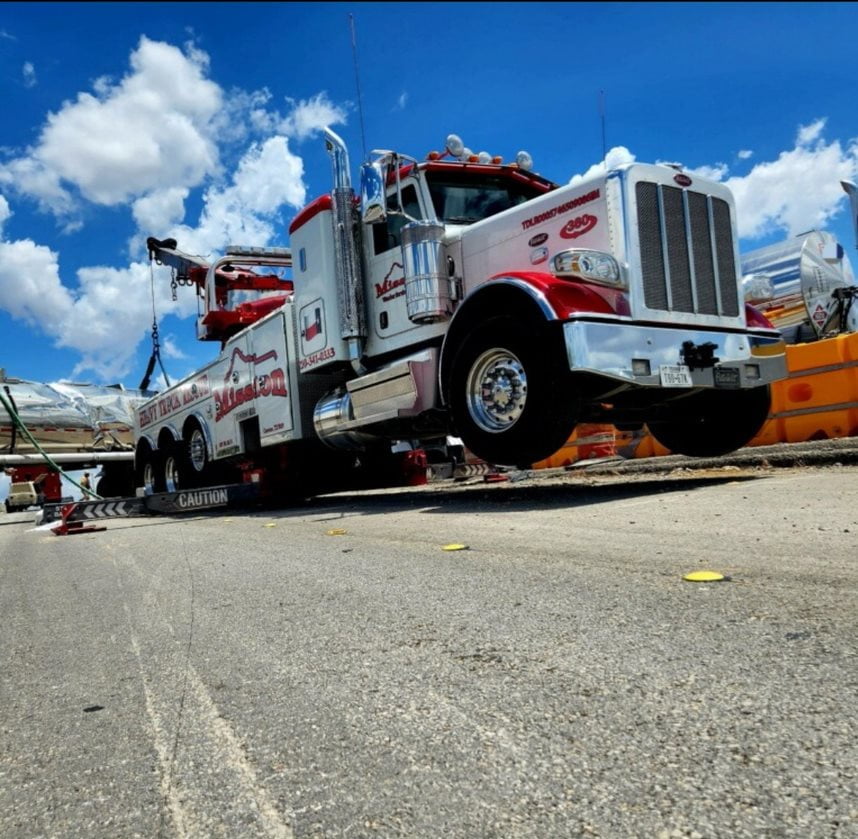 We have heavy duty towing equipment to handle large commercial vehicles, RVs, and motorhomes, among others.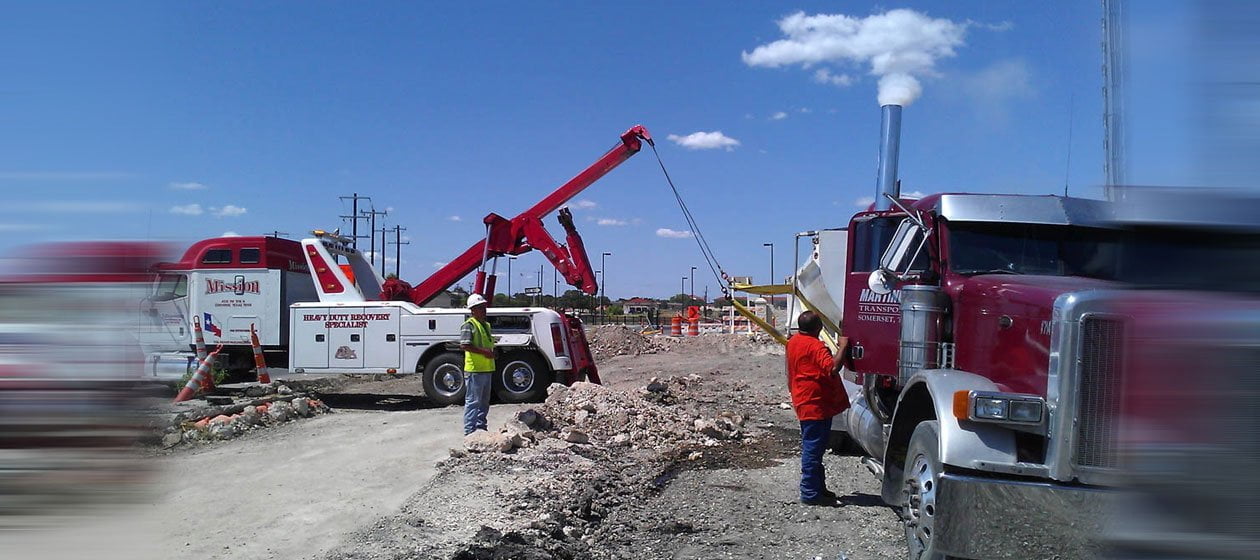 Certified heavy recovery services utilize winches, wreckers, and hoist machinery to extricate large vehicles and equipment.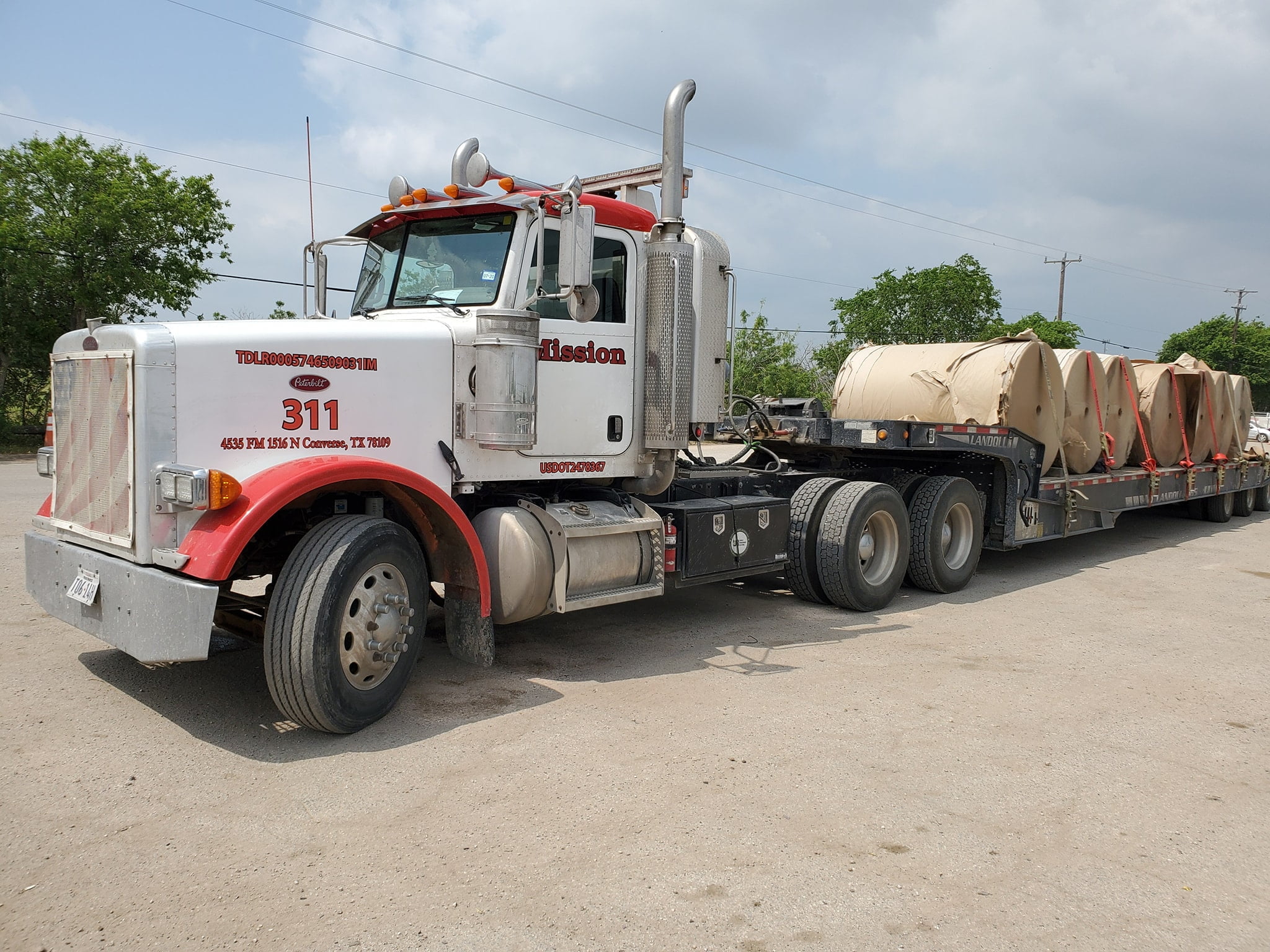 The Mission Wrecker fleet has the trucks, equipment, and logistics acumen to provide heavy transport services.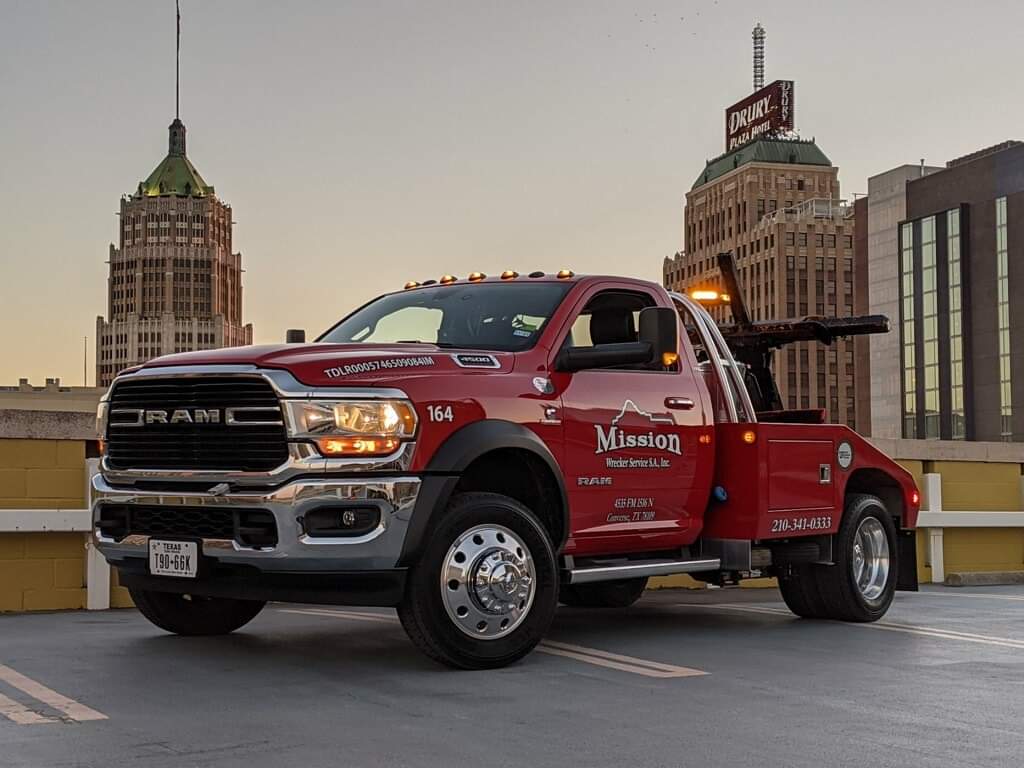 Need a Reliable Tow Truck Near Me?
Choosing a reputable towing company means that you can expect prompt and efficient service, as well as transparent pricing without any hidden fees or charges. Working with an experienced towing company can give you peace of mind and ensure that your vehicle is in good hands during the towing process.
If you suffer a breakdown in the Houston, Texas, area, contact Mission Wrecker. A dispatcher is ready to take your information and send a reliable tow truck and operator immediately.
Emergency Roadside Assistance in Houston, New Caney & Surrounding Areas
With more than two decades of experience providing emergency towing services and roadside assistance, the Mission Wrecker team is keenly aware you are in a difficult situation. That's why our field crew performs on-scene diagnostics to determine if the vehicle can be fixed in place.
A specialist can change a tire, jumpstart your vehicle, deliver fuel, and repair minor glitches. When people break down in Houston, Texas, and the surrounding areas, Mission Wrecker is the 24/7 resource.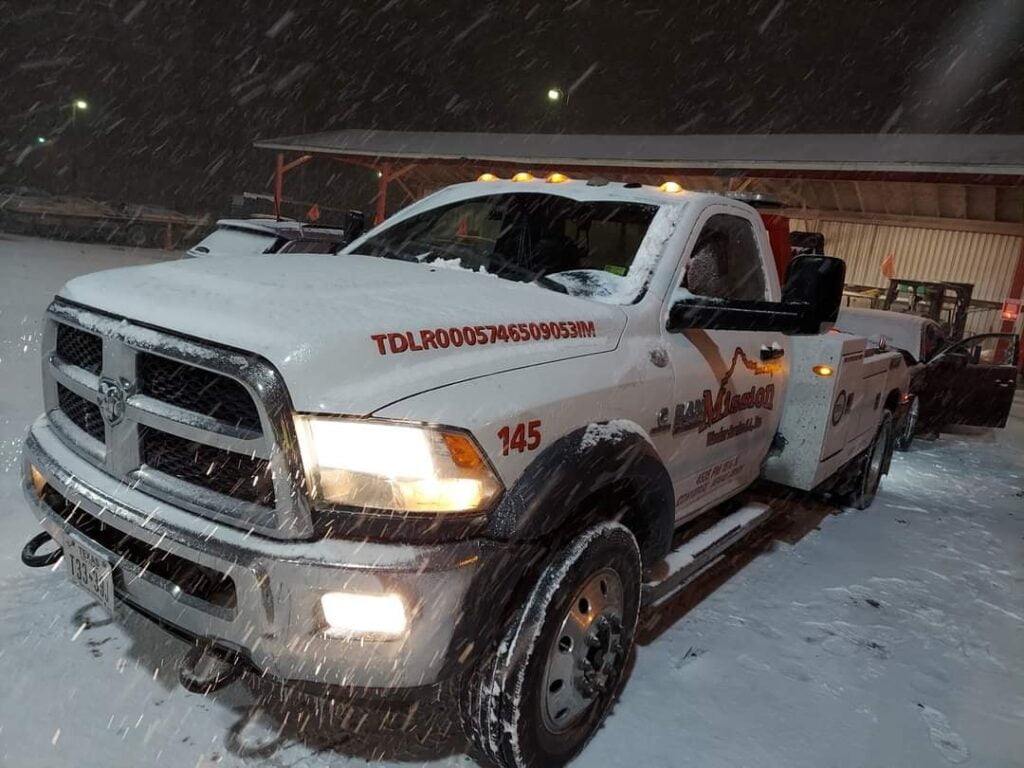 We Offer Light Duty Towing, Medium Duty Towing, and Heavy Duty Towing
No vehicle is too large or small for our emergency towing services. Whether you break down with a big rig or compact car, Mission Wrecker will send the right truck, equipment, and technician to handle your roadside emergency.
Our light-duty towing services are designed for passenger cars, motorcycles, and small trucks. Our medium-duty towing services are for larger vehicles such as delivery trucks, RVs, and small buses.
For heavy-duty towing, Mission Wrecker has the equipment and expertise to handle even the largest vehicles such as tractor-trailers, buses, and construction equipment. They use heavy-duty wreckers and rotators to safely and effectively tow these vehicles.
Overall, Mission Wrecker's light, medium, and heavy-duty towing services are designed to meet the needs of different vehicles and situations, providing safe and reliable transportation for all types of vehicles.