OUTSTANDING SERVICE, OUTSTANDING RESULTS.
With years of experience helping everyday people recover from RV roadside breakdowns, Mission Wrecker understands the stress that accompanies these emergencies. Our highly skilled RV towing technicians are equipped with the best equipment and the latest technology to ensure the seamless transport of your motorhome or recreational vehicle.
As the go-to RV towing company in the Houston, Texas, area, our RV towing services professionals have accumulated extensive knowledge about the best ways to safely transport every type of RV, trailer, and motorhome. If you suffered a breakdown, were in an accident, or require winch services to extricate a recreational vehicle, we provide cost-effective services.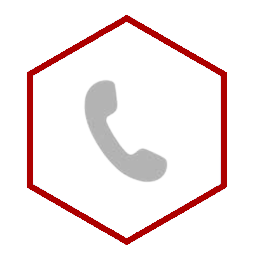 To learn more about our 24/7 RV Towing Service and to speak to a member of our team, call us at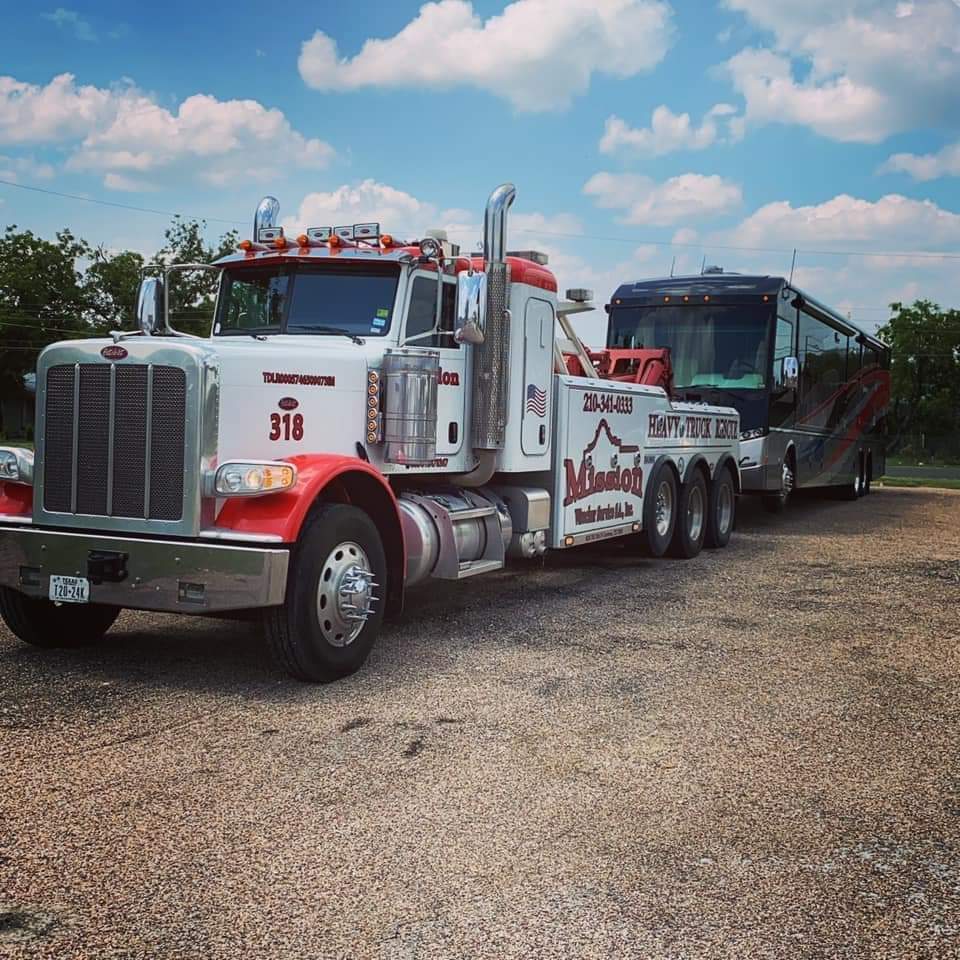 24-Hour RV Towing Services in Houston, TX
The importance of prompt RV towing services at any given time cannot be understated. Vacationers and road trippers are often far from home when an unfortunate roadside incident occurs.
At Mission Wrecker, we understand the stress and anxiety people experience when they require RV or motorhome towing services. That's why we have experienced and certified professionals on standby around the clock, 365 days a year.
If your recreational vehicle needs to be transported to a repair facility, Mission Wrecker will send a seasoned RV towing professional immediately.
Your Locally Trusted Houston RV Towing Company
It's important to understand that not every heavy towing company specializes in recreational vehicle towing services. This niche industry is reserved for organizations dedicated to handling roadside assistance, winching, and towing services for RV.
That's primarily because RV and motorhome towing services require specialized machinery, tools, technology, and hands-on experience dealing with large vehicles and equipment. When a Mission Wrecker professional arrives, you can rest easy that everything will run smoothly.
Residents in Southeastern Texas have placed their trust in Mission Wrecker based on our dedicated service. We appreciate the confidence our valued community members place in the leadership team and hard-working towing professionals. As the go-to resource in Houston and the surrounding area, we are determined to provide the seamless, cost-effective services recreational vehicle owners deserve.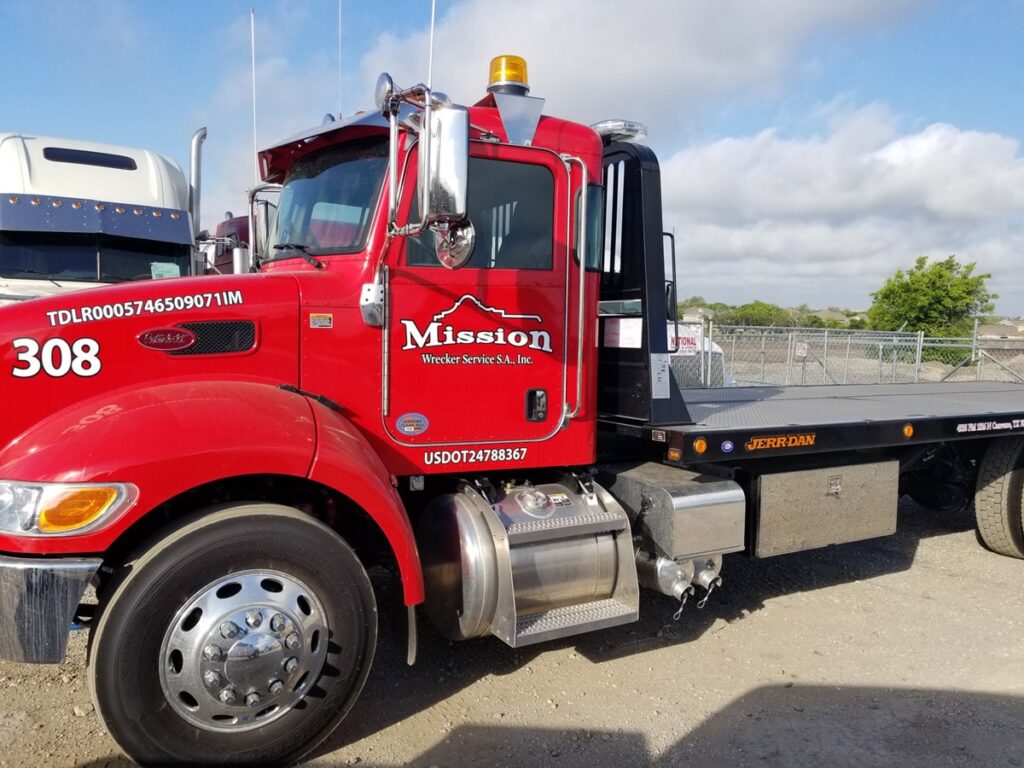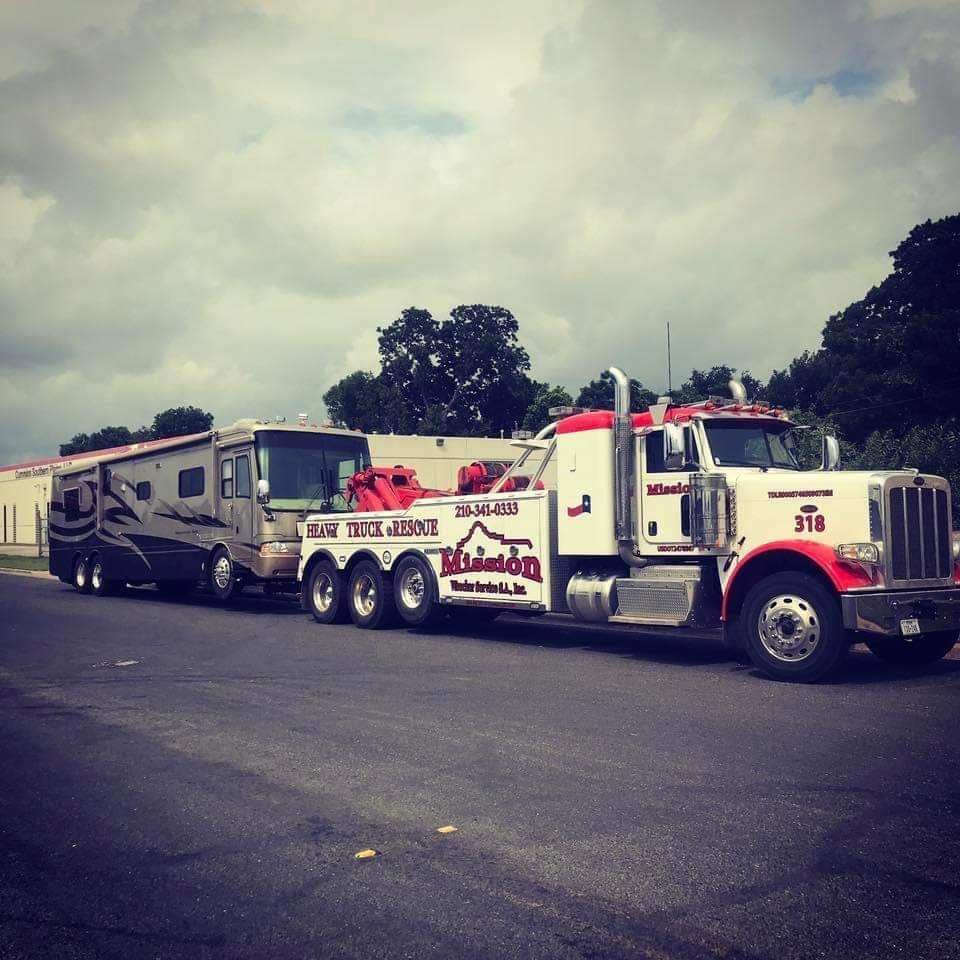 Emergency RV Roadside Assistance Services
If your RV or motorhome suffers a roadside setback in the Greater Houston area, Mission Wrecker provides prompt roadside assistance to get you up and running. Our RV towing technicians carry the equipment, tools, and resources to overcome common breakdown issues.
Our RV roadside assistance services include the following.
Fixing and Changing Flat Tires
Diesel or Gasoline Delivery
Lockout Services
Jump-Starting RVs and Motorhomes
Technical Support
If your recreational vehicle requires significant repairs, our roadside assistance professionals can tow it to the repair facility of your choice.
One of the challenges RV and motorhome owners face when they break down is finding a towing organization that can provide roadside assistance or tow their specific make and model. As an organization dedicated to services for every type of commercial and recreational vehicle, Mission Wrecker is fully prepared to help campers. We routinely provide roadside assistance and towing for the following types of recreational vehicles.
Travel Trailers
Fifth Wheels
Schoolies
Toy Haulers
Class A Motorhomes
Class B Motorhomes
Class C Motorhomes
Our roadside and RV towing services are available 24/7, 365 days a year.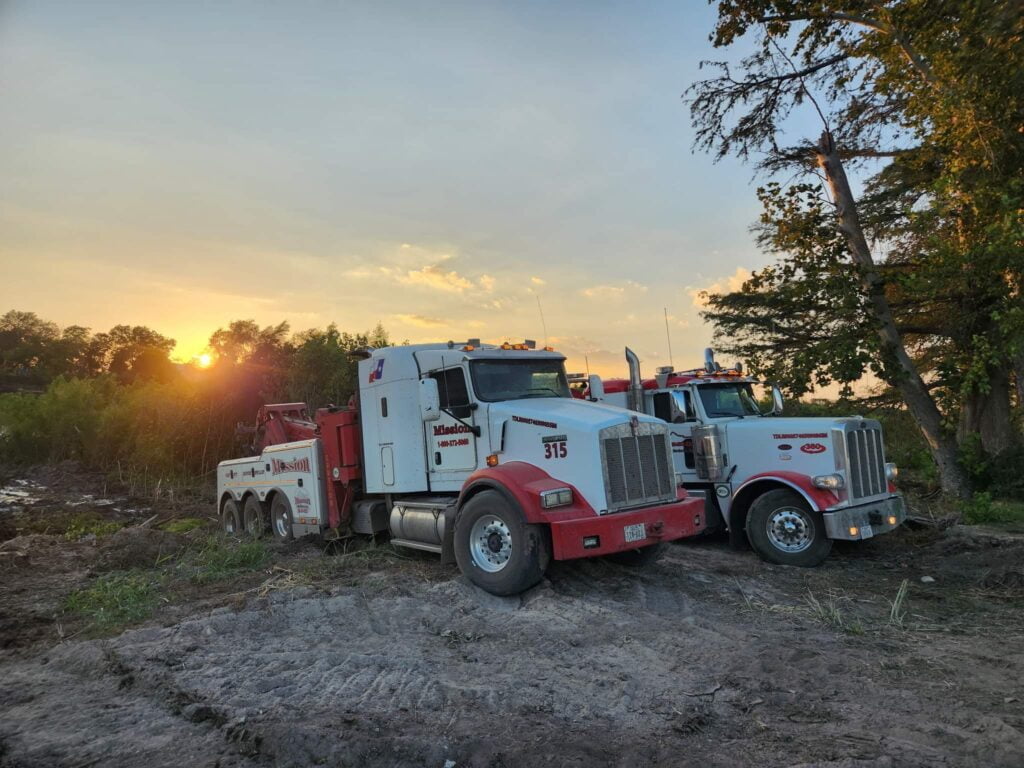 Mission Wrecker enjoys a good relationship with regional parks and RV sites. If you require assistance or towing for your RV or motorhome at any of the following locations, we're ready to help.
Magnolia Fields RV Park, 33595 Dobbin-Huffsmith Rd, Magnolia, TX 77354
South Main RV Park, 10100 S Main St, Houston, TX 77025
Lake View RV Resort, 11991 S Main St, Houston, TX 77035
Houston Central RV Park, 1620 Peach Leaf St, Houston, TX 77039
Highway 6 RV Resort, 14350 Schiller Rd, Houston, TX 77082
Fallbrook RV Resort, 3102 Fallbrook Dr, Houston, TX 77038
All Star RV Resort, 10650 SW Plaza Ct, Houston, TX 77074
Southlake RV Resort, 13701 Hycohen Rd, Houston, TX 77047
Westlake RV Resort, 18602 Clay Rd, Houston, TX 77084
Advanced RV Resort, 2850 S Sam Houston Pkwy E, Houston, TX 77047
Northlake RV Resort, 1919 Houston Westfield Rd, Houston, TX 77073
Sheldon Lake RV Resort, 16925 Crosby Fwy, Houston, TX 77049
Danny's RV Resort, 960 W Mt Houston Rd, Houston, TX 77038
USA RV Resorts Houston, 12187 Sagedowne Ln, Houston, TX 77089
Roadmasters RV Park, 8703 Congo Ln, Houston, TX 77040
Eastlake RV Resort, 11802 Lockwood Rd, Houston, TX 77044
Katy Lake RV Resort, 20222 Morton Rd, Katy, TX 77449
Aba RV Park, 1711 Jacquelyn Dr, Houston, TX 77055
Medical Center RV Resort, 815 Holmes Rd, Houston, TX 77045
Red Dot RV Park, 15703 Sellers Rd, Houston, TX 77060
McCullar Parkway RV Park, 6127 Stuebner Airline Rd, Houston, TX 77091
Barefoot RV Park, 2803 N Houston Ave, Houston, TX 77338
Porter RV Park, 21190 W Wallis Dr, Porter, TX 77365
RV Park of Kingwood, 24100 Ford Rd, Porter, TX 77365
Smith Village RV Park, 21725 E Knox Dr, Porter, TX 77365
Forest Retreat RV Park, 21711 McCleskey Rd, New Caney, TX 77357
Cunningham Cove RV Park, 24445 Cunningham Dr, Porter, TX 77365
Lone Star Lakes RV Park, 20980 US-59, New Caney, TX 77357
Sorters RV Park, 24226 Sorters Rd, Porter, TX 77365
Legend's RV Resort, 22225 McCleskey Rd, New Caney, TX 77357
Fallbrook RV Resort, 3102 Fallbrook Dr, Houston, TX 77038
Grand Texas RV Resort, 22846 TX-242, New Caney, TX 77357
Peace of Country RV Park, 23675 Johnson Rd, New Caney, TX 77357
Rayford Crossing RV Resort, 29321 S Plum Creek Dr, Spring, TX 77386
Jetstream RV Resort at the Medical Center, 2919 W Orem Dr, Houston, TX 77045
Jetstream RV Resort at Pearland, 2850 S Sam Houston Parkway E, Houston, TX 77047
Jetstream RV Resort at Nasa, 4450 Ellington Park Drive Houston, TX 77598
Traders Village RV Park – Houston, 7979 N. Eldridge Rd Houston, TX 77041
Pearwood RV, 17549 CR 127, Pearland, TX 77581
San Jacinto Riverfront RV Resort, 540 S. Main Highlands, TX 77562
Woodland Lakes RV Park, 17110 Firehouse Rd., Conroe, TX 77385
Jetstream RV Resort at Waller, 41409 Cyrus Lane, Waller, TX 77484
Jellystone Park™ Waller, 34843 Betka Rd. Waller, TX 77484
Medical Center RV Resort, 815 Holmes Rd, Houston, TX 77045
Lakeview RV Resort, 11991 South Main Street Houston, TX 77035
DANNY'S RV RESORT, 960 W Mount Houston Rd, Houston, TX 77038
Cullen RV Resort, 3802 Joe Drive Pearland, TX 77584
Highway 6 RV Resort, 14350 Schiller Rd Houston, TX 77082
Casa RV Park, 1103 Bob Smith Road Baytown, TX 77521
Shiloh RV Park, 5539 FM 762, Richmond, TX 77469
Corral RV Resort, 1402 South Cherry #37 Tomball, TX 77375
Bayou Bend RV Resort, 10220 I-10 East Freeway Baytown, TX 77521
ROYAL PALMS RV RESORT, 25103 Decker Prairie Rosehill Rd Magnolia, TX 77355
Timber Ridge RV Village, 28323 FM 2978 Magnolia, TX 77534
Summer Breeze USA Katy, LLC, 1019 Wilpitz Rd Brookshire, TX 77423