Festive Holiday Tips for Truckers
The holiday season is a time of joy, togetherness, and celebration for families around the world. However, for trucker families, the holiday season can be a challenging time as their loved ones are often on the road, away from home. At Mission Wrecker in Houston, we understand the unique struggles that trucker families face during this time, and we're here to offer some valuable tips on how to keep the holiday spirit alive, even when miles apart.
Planning Ahead for Holidays on the Road
Planning is key when it comes to making the holidays special for truckers and their families. Communicate with your trucker family member well in advance to determine their schedule during the holiday season. Knowing their availability will help you plan around their visits or phone calls, making the most of the time you have together.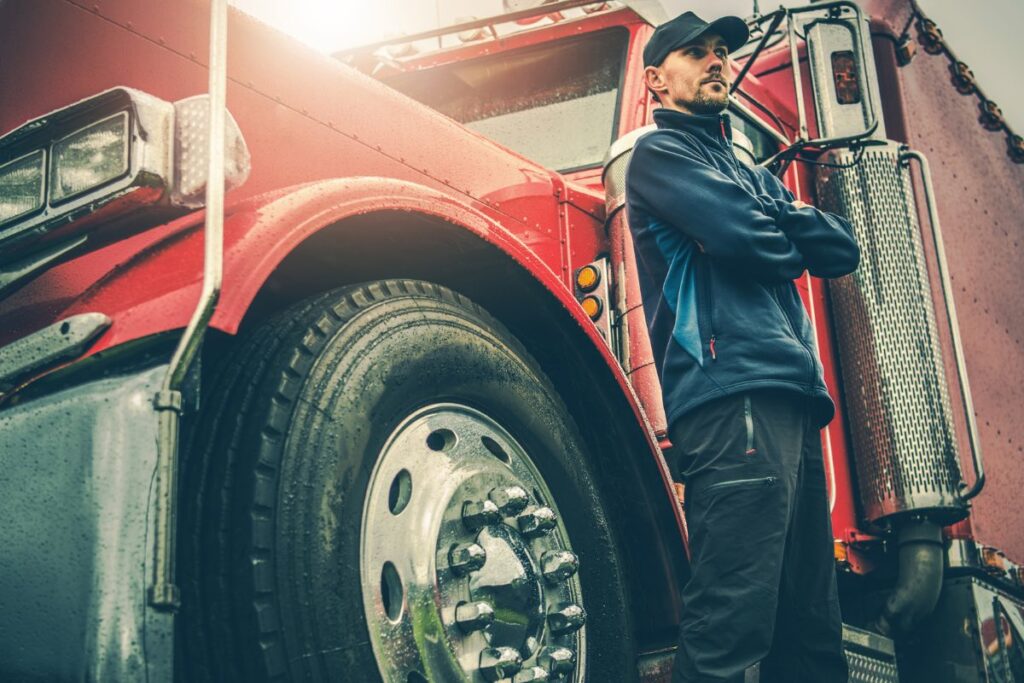 How to Create a Festive Atmosphere on the Road
Truckers can transform their rig into a holiday wonderland by adding some festive decorations. Miniature Christmas trees, string lights, and holiday-themed decorations can make the truck cabin feel like home during the holiday season. It's a simple yet effective way to boost morale and keep the holiday spirit alive on the road.
Virtual Holiday Celebrations for Truck Drivers
Thanks to technology, it's easier than ever to connect with loved ones even when miles apart. Schedule video calls or virtual gatherings with your trucker family member so they can still be a part of your holiday celebrations. Share stories, open presents, and enjoy a meal together via video chat to make them feel included and loved.
Holiday Care Package Ideas for Truck Drivers
Sending care packages filled with holiday treats, personalized gifts, and handwritten letters can be a heartwarming way to show your love and appreciation. Include some of their favorite snacks, homemade cookies, or even a small holiday-themed gift to remind them of home. Here are some ideas to get you started:
Homemade Treats: Bake some homemade cookies, brownies, or your loved one's favorite snacks. Package them in airtight containers to keep them fresh.
Personalized Gifts: Include personalized items such as a custom keychain, mug, or photo frame with family pictures to remind them of home.
Warm Blankets and Pillows: Provide comfort on the road with a cozy blanket or travel-sized pillow for rest stops and overnight stays.
Holiday Decorations: Send small holiday decorations like ornaments, a mini Christmas tree, or string lights to help them decorate their truck cabin.
Entertainment: Include books, magazines, puzzles, or DVDs to keep them entertained during downtime.
Personal Care Items: Pack essential personal care items like travel-sized toiletries, wet wipes, and hand sanitizers.
Snack Assortment: Create a variety of snacks including nuts, trail mix, dried fruits, and energy bars for on-the-go munching.
Gift Cards: Consider including gift cards for their favorite restaurants or coffee shops along their route.
Roadside Assistance Kit: Safety first! Assemble a small roadside assistance kit with items like a flashlight, batteries, tire gauge, and emergency contact information.
Letters and Notes: Encourage family members to write heartfelt letters and notes to show their love and support.
Seasonal Goodies: Send seasonal items such as holiday-themed socks, scarves, or hats to keep them warm and in the festive spirit.
Music or Audiobooks: Share their favorite music CDs or audiobooks to keep them entertained during long drives.
Travel-Sized Kitchen Appliances: Consider compact appliances like a coffee maker or microwave for those rest stop meals.
Hydration: Include a reusable water bottle or thermos to help them stay hydrated on the road.
Emergency Snacks: Pack some non-perishable emergency snacks like granola bars or canned soup for unexpected delays.
Remember to tailor the care package to your loved one's preferences and needs, and don't forget to include a heartfelt note or card to let them know how much you care.
Make a Holiday Playlist
Compile a playlist of your family's favorite holiday songs and share it with your trucker family member. They can listen to the music while driving, helping to create a festive atmosphere within the truck. It's a great way to stay connected through the joy of music.
Plan Special Holiday Stops for Truckers
If your trucker family member has the flexibility, plan their route to include special stops along the way. Research holiday events, light displays, or festive markets happening in the areas they'll be passing through. Encourage them to take short breaks to enjoy these experiences and capture some holiday magic on the road.
Keeping Traditions Alive on the Road
Maintaining family traditions, no matter how small, can help keep the holiday spirit alive. Whether it's a specific holiday meal, a particular ornament, or a cherished activity, make an effort to continue these traditions even when your trucker family member is away. Share stories and pictures with them to make them feel like a part of the tradition.
Happy Holidays from Mission Wrecker
While being a trucker family during the holiday season can be challenging, with some creativity and planning, it's possible to keep the spirit of the holidays alive and make your loved one on the road feel connected and cherished. At Mission Wrecker in Houston, we salute the hardworking truckers and their families who make sacrifices to keep goods moving during this special time of year. We hope these holiday tips help your family make the most of the season, no matter where the road may take you.